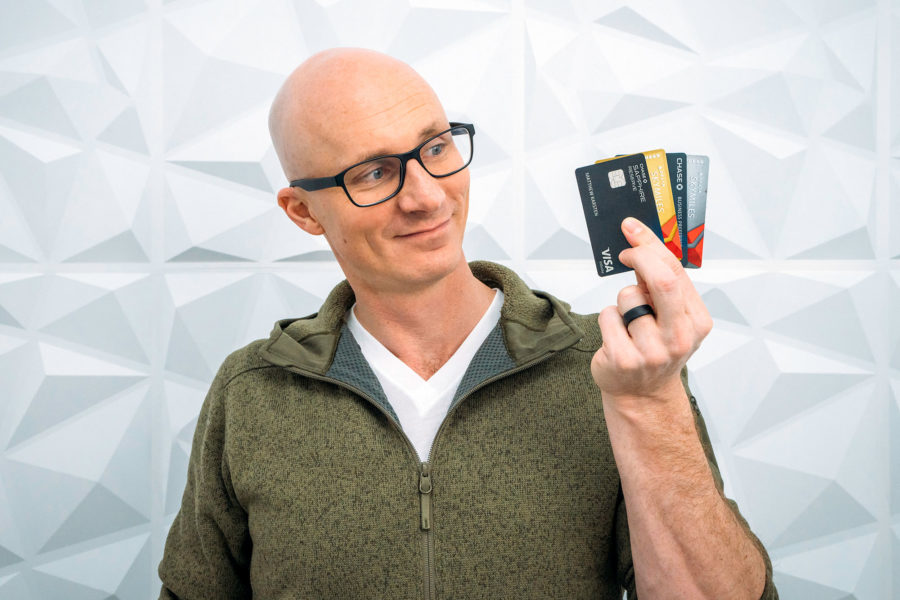 Travel Tips
I frequently pay for airline flights using points & miles I've built up using travel credit cards. Here are my favorite travel rewards credit cards to help you save money traveling!
I've partnered with CardRatings for my coverage of credit card products. Both myself and CardRatings may receive a commission from card issuers.
I'm sure you've already heard about travel hacking by now. It basically means collecting points and miles on travel credit cards and exchanging them for free flights or hotel stays later, saving you tons of money on travel.
I mean, who doesn't want to travel for free?!
On our recent trip to Antarctica, Anna and I flew round trip from New York City to Buenos Aires, Argentina for only $294 in taxes.
Using our credit card points — we saved $2,269 on that flight!
There are a lot of travel credit cards out there, all of them with different rules. Some are better than others for collecting travel rewards and free flights.
I think everyone should be using at least one good travel credit card (or possibly many) in order to spend less on travel. It's one of my top travel tips after over 10-years of traveling the world!
I created this guide to help you navigate which travel credit cards are worth getting.
Travel Credit Card Guide For Beginners
Quick Answer: Best Travel Credit Cards In 2021
Important Travel Credit Card Features
We'll get to the juicy stuff in a second (I promise!), but first, it's important to understand what makes a credit card good for travel rewards (plus collecting points & miles).
When picking a travel credit card, you must define what your needs are.
Are you looking for flexibility? Something with a low annual fee? The ability to transfer miles to your airline of choice? Free lounge access? Priority boarding? Extra luggage allowance?
Here are some key credit card features you should be aware of moving forward.
INTRODUCTORY OFFER – When signing up for a new credit card, companies offer a large points bonus to help entice you to apply. You usually need to spend a certain amount on the card in the first few months to receive the bonus. The larger the bonus, the quicker you'll be able to get a free flight.
ANNUAL FEE – Most travel credit cards charge an annual fee. Sometimes the fee is waived for the first year depending on the card. If you don't use all the credit card's benefits, and it just sits in your wallet unused, the bank makes money off you by charging that fee. However if you take advantage of all the benefits, they usually outweigh the fee.
LOUNGE ACCESS – Some travel cards give you discounts or completely free access to premium airline lounges (free food, coffee, showers, beer, comfortable seating, etc.). If you travel a lot, this is an awesome perk.
PRIORITY BOARDING – Some of the airline branded travel credit cards give you free priority boarding, like the Delta Skymiles Card. You can also get free checked bags on the airline.
POINTS MULTIPLIERS – You can multiply the number of points you receive on certain cards by using them for specific types of purchases. For example, 2X points at gas stations, or 3X points at restaurants. Paying attention to these offers helps you earn more miles, quicker.
FREE FLIGHT CREDIT – Some travel credit cards give you free credit when you use the card to purchase of flights, or a free companion ticket (so a friend can fly for free with you). This can save you lots of money on flights.
GLOBAL ENTRY CREDIT – Some travel cards will reimburse you for the $100 Global Entry fee when you pay for it using their card. If you don't have Global Entry yet, this is a great perk!
FREE HOTEL STAYS – Some travel or hotel credit cards will give you a free night stay at certain hotel chains when you spend a certain amount of money on the card.
Top Travel Rewards Credit Card Reviews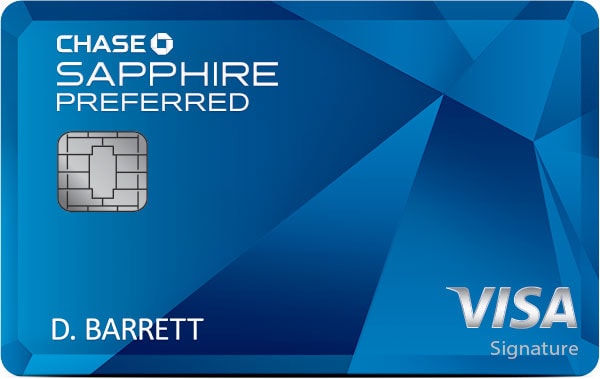 CURRENT OFFER
80,000 Bonus Points after spending $4,000 within the first three months.
What I Like About It
The Chase Sapphire Preferred® Card is always listed as one of the best travel credit cards for new travel hackers due to a generous 80,000 point sign-up bonus and flexibility for using your points. The 80,000 Ultimate Reward points which can be redeemed for over $750 worth of free flights when booking through Chase's travel portal.
You can also transfer your points to the following airlines: United, Singapore, British Airways, Korean, Southwest, or Virgin Atlantic. Plus, this card offers great travel & car rental insurance if things go wrong on your trip.
Extra Benefits
5,000 extra points when you add an authorized user
No foreign transaction fees
2x points on travel & dining purchases
Trip cancellation insurance
Travel accident insurance
Car rental insurance
---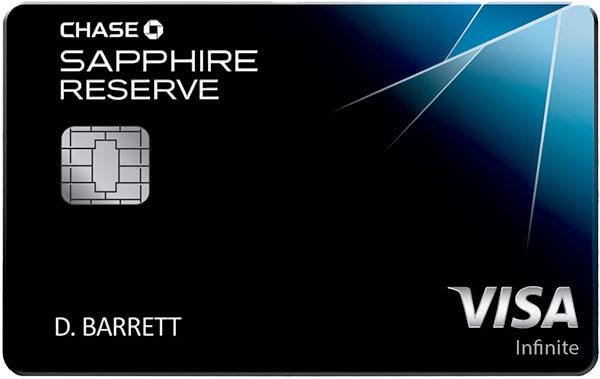 CURRENT OFFER
60,000 Bonus Points after spending $4,000 within the first three months.
What I Like About It
The Chase Sapphire Reserve® Card has a very high annual fee, but also some really great travel rewards for people who travel a lot. You get a $300 travel credit every year, so it basically brings the annual fee down to $250. My favorite perk is free Priority Pass membership (worth $100) that gives me and 2 guests free access to over 1,000+ airline lounges!
Your points are worth more when redeemed through the Chase Travel Portal too. At 1.5 cents each, those 60,000 bonus points are worth $750 in free travel. You can also transfer your points to the following airlines: United, Singapore, British Airways, Korean, Southwest, and Virgin Atlantic.
This card isn't for everyone though. Unless you travel a LOT, you're probably better off with the Chase Sapphire Preferred® Card and its lower annual fee.
Extra Benefits
Free Priority Pass Lounge Membership
No foreign transaction fees
3x points on travel and dining purchases
$100 application credit for Global Entry or TSA Pre-check
Lost luggage reimbursement
Car rental insurance
Travel accident insurance
---
What I Like About It
The Capital One Venture Rewards® Card is a great card for new travel hackers. First, you'll earn a 20,000 point bonus that's worth $500 in free travel. Then you earn 2X points on EVERY purchase without having to worry about special categories. Transfer those points to any of Capital One's 10 different airline partners. Super easy & flexible!
If you don't want to keep track of spending spreadsheets or stay up to date on all the latest deals, this is the card for you.
Extra Benefits
$100 rebate on Global Entry/TSA PreCheck application fees
No foreign transaction fees when traveling
Use your points on 10 different airlines
Earn 10x points when you book your hotel on Hotels.com/venture
---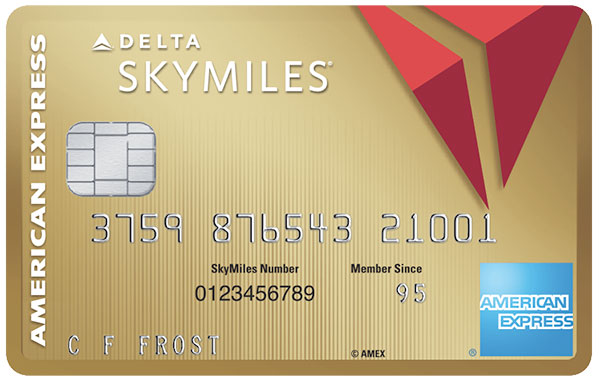 CURRENT OFFER
60,000 Bonus Points after spending $2,000 within the first three months.
ANNUAL FEE
$99 (waived first year)
What I Like About It
The American Express® Gold Skymiles Card is a great credit card if you fly Delta a lot, like me. It offers a hefty 60,000 point bonus that's worth $ in free travel. Then you get 1X points on any purchases, which can be redeemed on Delta flights or 30+ airline partners.
If you travel a lot, I think the American Express® Platinum Skymiles Card is even better (with things like free priority boarding, and complimentary upgrades with status). But if you're a beginner, the Gold is good one to start with.
Extra Benefits
No foreign transaction fees
First checked bag free (worth up to $60)
Earn 2X miles on purchases with Delta
Free car rental insurance
---
CURRENT OFFER
100,000 Bonus Points after spending $15,000 within the first three months.
What I Like About It
The Chase Ink Business Preferred® Card is awesome if you're a business owner. It offers a massive 100,000 point bonus that's worth over $1000 in free travel when redeemed through Chase Ultimate Rewards. Then you get 3X points on any travel expenses and certain regular business expenses (like online advertising, shipping, and phone) too. Transfer those points to 5+ different airline partners.
Extra Benefits
5x points when buying office supplies
25% more value when redeeming points on the Chase travel portal
No foreign transaction fees
Free cell phone protection up to $600
Points can be transferred to 5+ airlines
---
Understanding Your Credit Score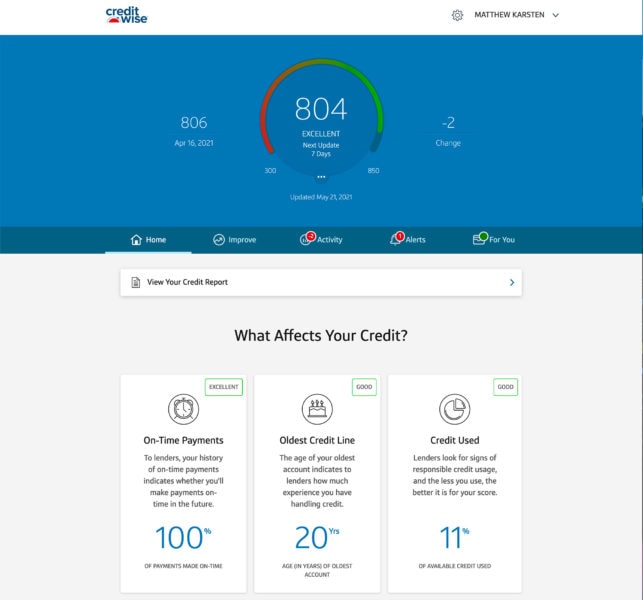 Does applying for a lot of credit cards hurt your credit score? Yes, but not much. You can safely open a new credit card every few months without drastically harming your credit score.
Sure, it may go down a few points, but should bounce back quickly as long as you aren't doing anything else to harm it. That said, some of the travel credit cards I've mentioned above will only approve you if you have good credit history.
Plus if you don't keep a balance on your travel rewards credit cards (which is what I recommend), and own a bunch of them, your debt to credit ratio will actually look great.
My credit score is 804 even with a bunch of travel credit cards under my name! This is because I pay them off every month and don't keep a balance.
You can check your credit score (for free) here.
My Best Travel Credit Card Tips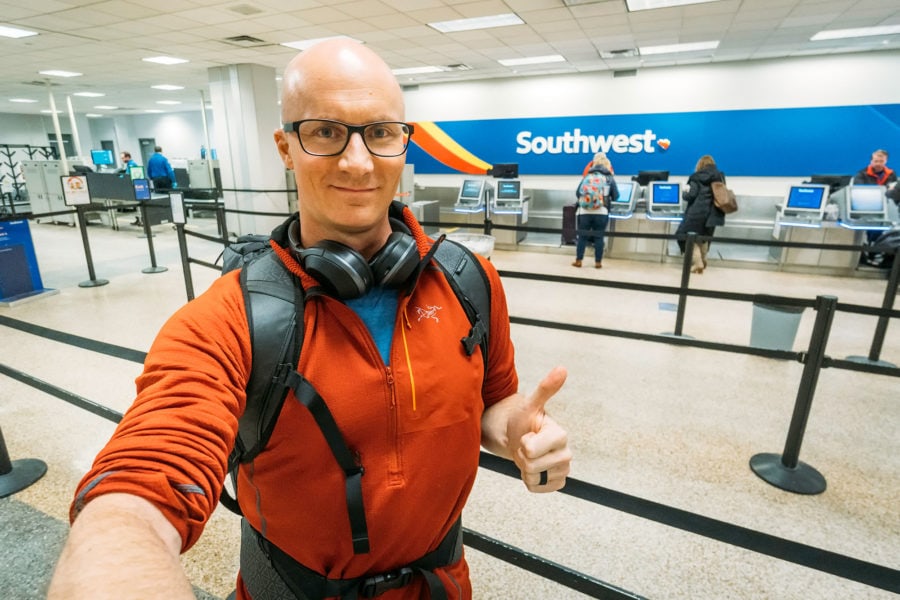 While I use travel credit cards to collect points and miles for free flights on a regular basis, I wouldn't consider myself an expert in this subject. Others are FAR more hardcore about it than me!
That said, I still wanted to share what I do to collect as many points and miles as possible, so you can cash in on those free airline flights ASAP.
Collecting Points & Miles
There are a lot of myths and misunderstandings out there about points & miles if you're someone who doesn't use them. I know, because that was me for years! It was confusing, and seemed like a scam or a waste of time.
But using points & miles to snag free flights and hotels, when done right, is basically like getting free money.
You DO NOT need to spend tons of extra money you don't have to build up a good collection of points & miles.
How To Multiply Your Points
If you want to save money on travel using credit cards, you need to do a little research. For example, on my Chase Sapphire Reserve® Card, I get 3x points on travel and restaurants. So that's the card I use for those purchases.
You can also do your regular shopping from online airline portals to multiply your points. So, maybe your kitchen toaster is broken. Instead of heading to Walmart, visit Evreward.com and search deals on Kitchen Aid products — discovering a 2X Delta Skymiles bonus by purchasing a new toaster through Delta's shopping portal instead.
I'm not spending more than I normally would, I'm just putting my regular purchases on a specific card to reap the extra travel rewards.
You can basically put almost anything on credit cards. Your phone bill, your utilities, your groceries, gas, even your taxes! All that spending adds up every year.
If you pay off your credit card bills every month, like a responsible adult, and take advantage of each credit card's benefits, you'll come out on top — with at least a few free flights and hotel nights in the process.
Why would anyone say no to free money?! The credit card companies are assuming you won't take advantage of all their offers, or won't be responsible with that large credit limit sitting there.
But you can beat them at their own game, and travel for free in the process.
What About The Annual Fee?
Yes, most travel credit cards have an annual fee attached to them. But in my experience, the benefits outweigh the annual fee (if you actually take advantage of them).
For example, let's look at the American Express® Gold Delta Skymiles Card. Yes, there's a $95 annual fee (waived for the first year). However you also get a $50 statement credit after you make a Delta purchase with your new Card in the first 3 months.
Plus your first checked bag is free on Delta flights, saving you up to $60 per round-trip flight. So if you fly more than twice a year, this alone covers the annual fee. And those 30,000 bonus miles are worth $410 in free travel too!
More Travel Credit Card Resources
If you really want to dive into the deep end of saving money with travel cards, here are some sites that go into extreme detail on all the different ways to maximize your points & miles for different cards.
Happy Traveling!
I hope you learned how to save money off your next trip with the help of a travel rewards credit card! We regularly get a few free flights per year this way or pay for Business Class upgrades without too much extra work.
Once you get into it, you might become addicted, and end up with a whole wallet full of travel credit cards like me.
But if you do it right, you'll save a ton of money, and end up with an excellent credit score too. Good luck! ★
---
Enjoy This Article? Pin It!
---
READ MORE BUDGET TRAVEL TIPS
I hope you enjoyed my guide on the best travel credit cards! Hopefully you found it useful. Here are a few more budget travel articles that I recommend you read next:
---
Have any questions about picking a travel credit card? Anything I missed? Drop me a message in the comments below!
This is a post from The Expert Vagabond adventure blog.